Resources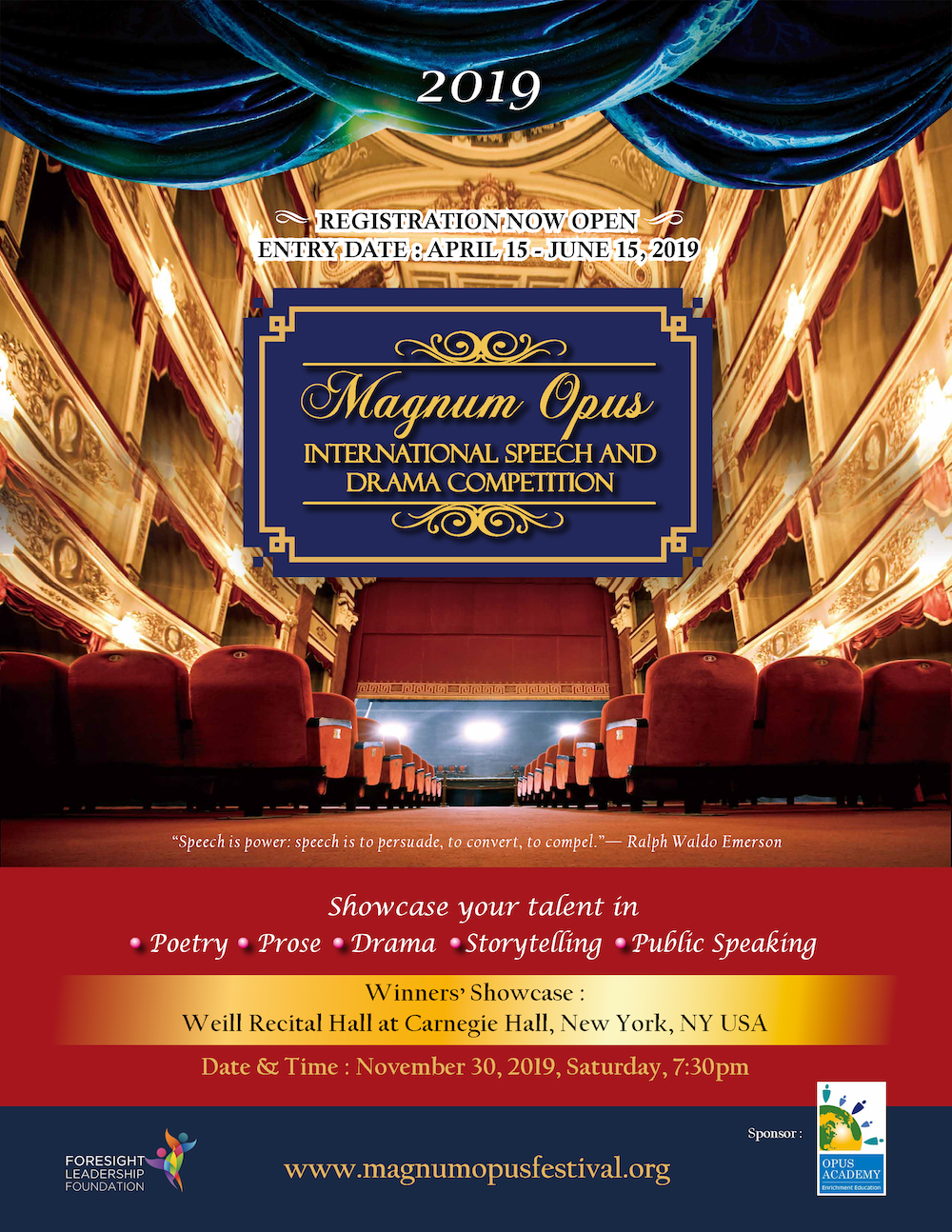 Forms & Documents
Outline Guidelines
For Original pieces (i.e. speeches and stories), one (1) typed copy of the outline must be submitted. For non-original pieces, or for more information about requirements, please refer to Entries.
"It usually takes me more
than three weeks to prepare
a good impromptu speech."
— Mark Twain
Entrants should not underestimate the contribution of proper grammar and punctuation, and cogent content flow and/or narrative arc, to the overall adjudication.
Speech
Magnum Opus upholds the use of Standard Outline Form, but does not require it, as long as the outline includes, in some reasonable approximation, these main areas.
Intended Audience
Specific Purpose
Thesis
Title
Author
Introduction
Body (with Main Points)
Conclusion
Source List/Bibliography
---
Story
Title
Author
Introduction
Main Plot Points
Conclusion